*I received the medicine in exchange for my honest opinion. I had used this medicine prior to receiving it for review"
My cat hasn't always had asthma, but it seemed to appear the older she got and the more weight she gained. She's 15 and about 16 lbs which is heavy for a cat her size.
My cat started having coughing fits about 4 years ago, which I was clueless about. It wasn't her typical hairball hacking or her gorge on food then throwing it up head movement that I was used to. These seemed to last longer and sounded raspy. I found videos on YouTube of people videoing their cats who had asthma, which sounded and looked identical to what my Yasmine was going through.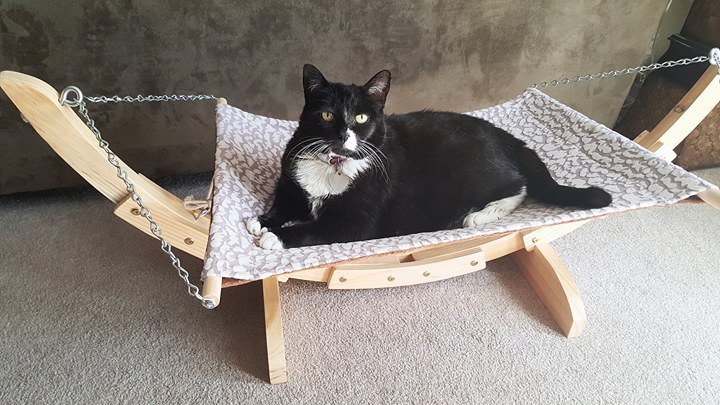 I ended up taking her to the vet and explained the symptoms. He checked everything out and she looked and sounded fine. But, they wanted to do this expensive x-ray imaging which I kindly denied. I told them I preferred her to get a steroid shot because I am pretty sure it was cat asthma and that's what they use to calm the inflammation down.
It took a couple days for the asthmatic attacks to calm down, but I researched and researched until I finally came up with a plan…